Geometric Fabric Earrings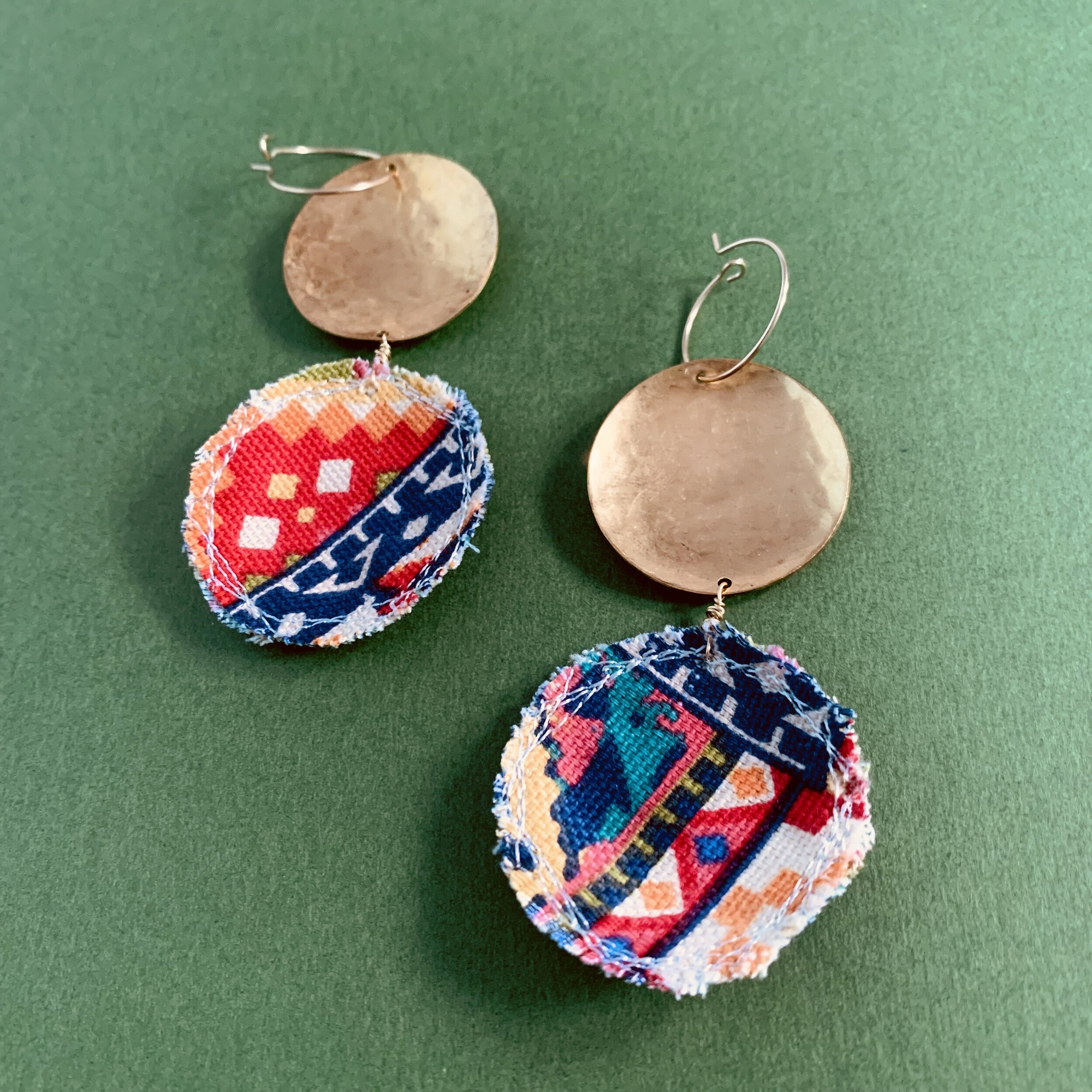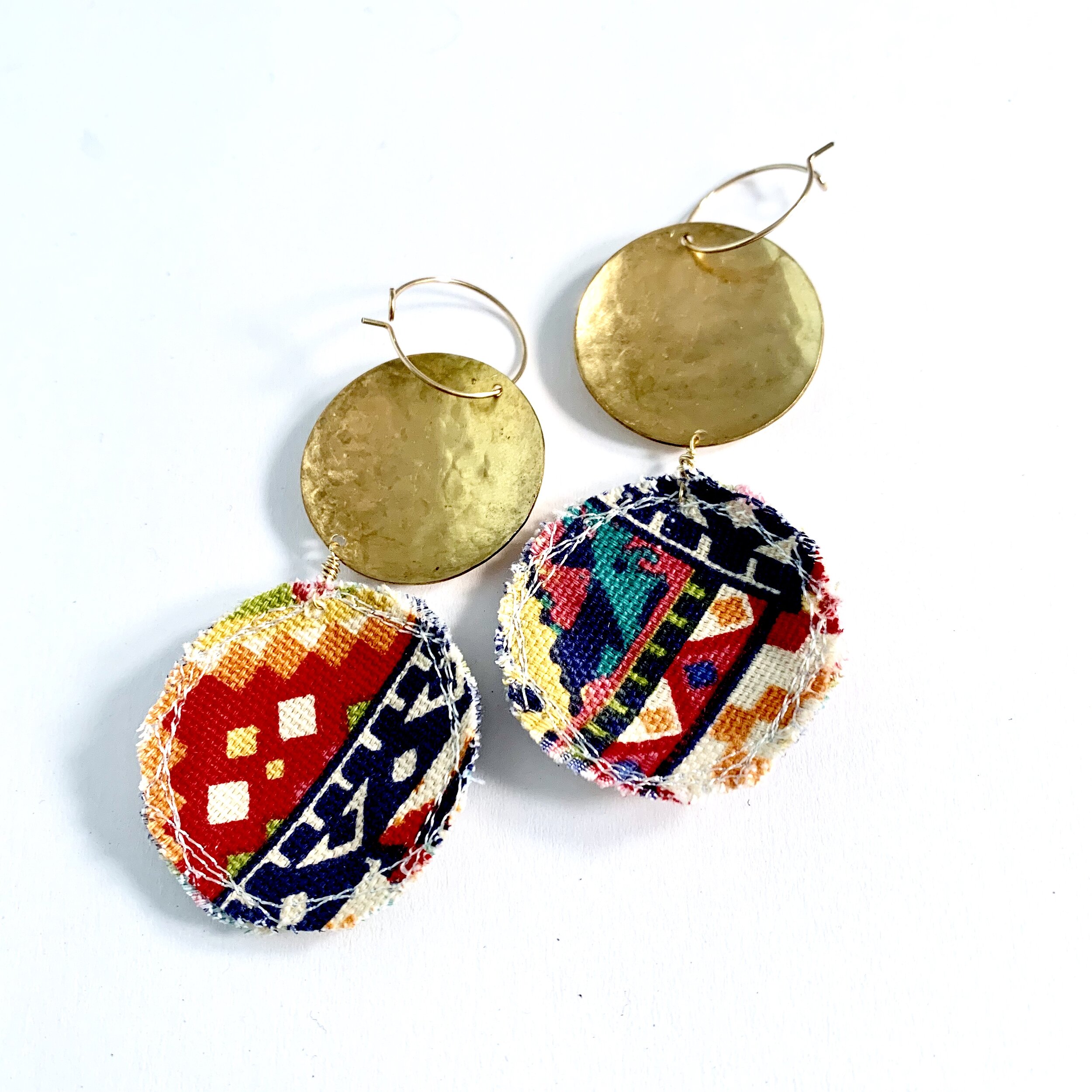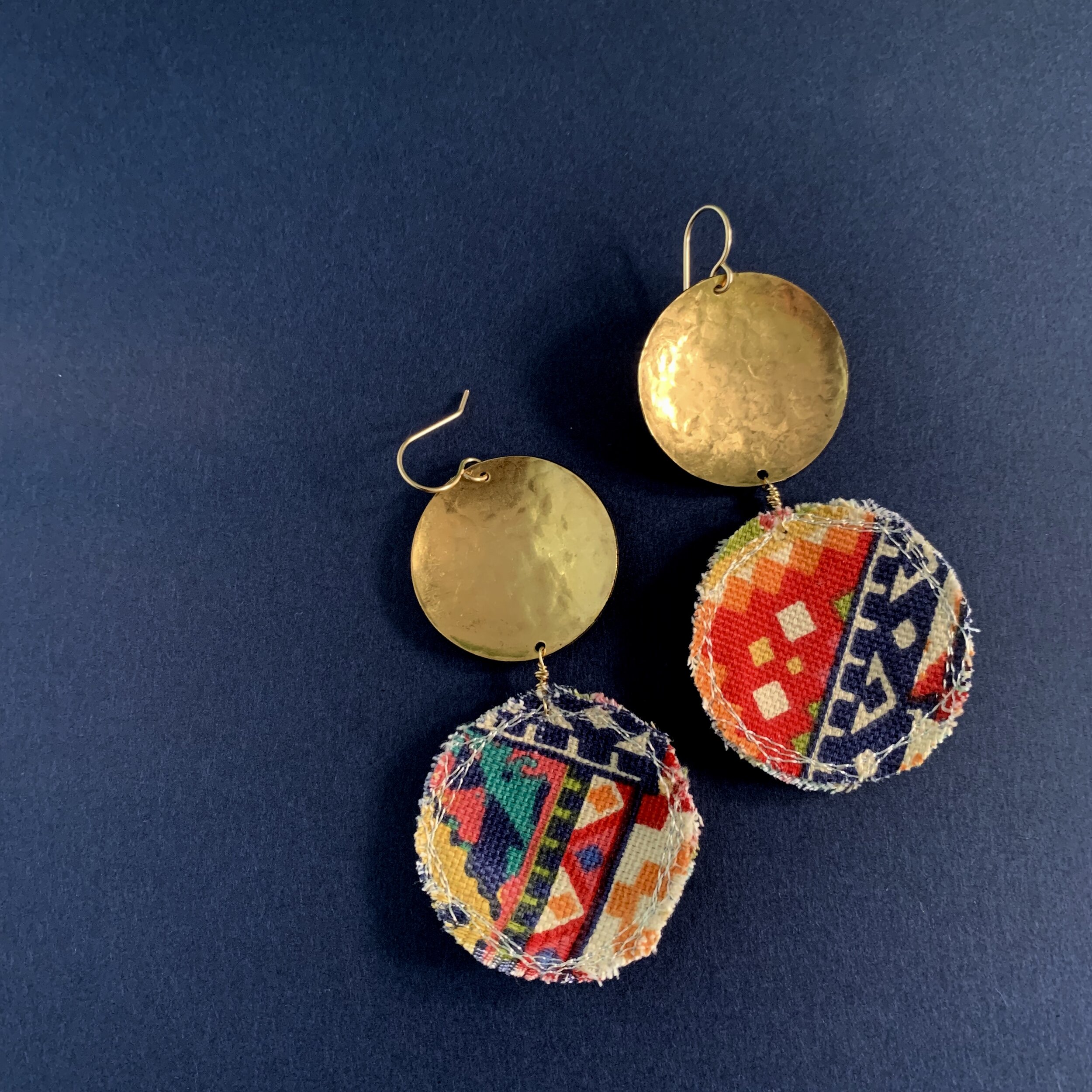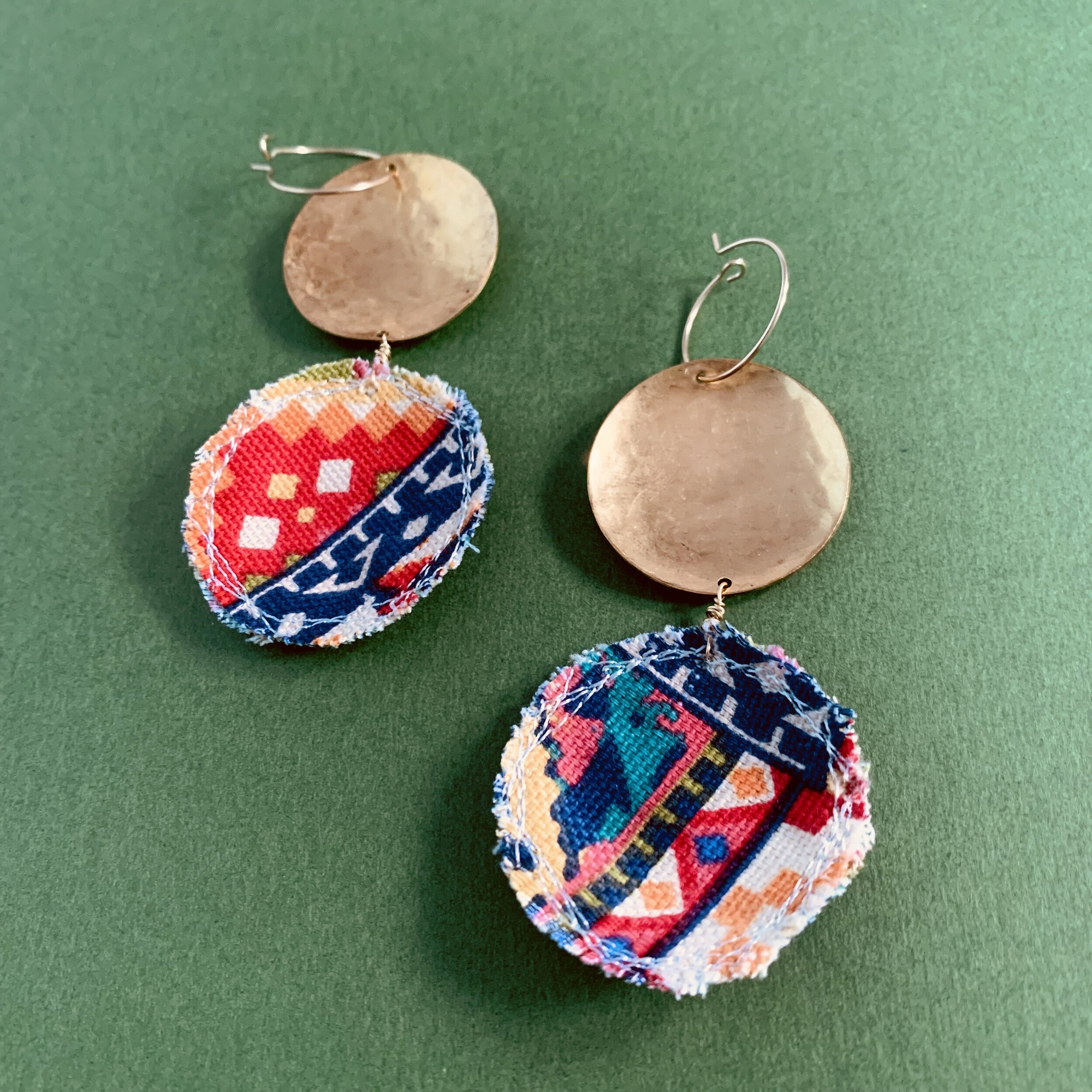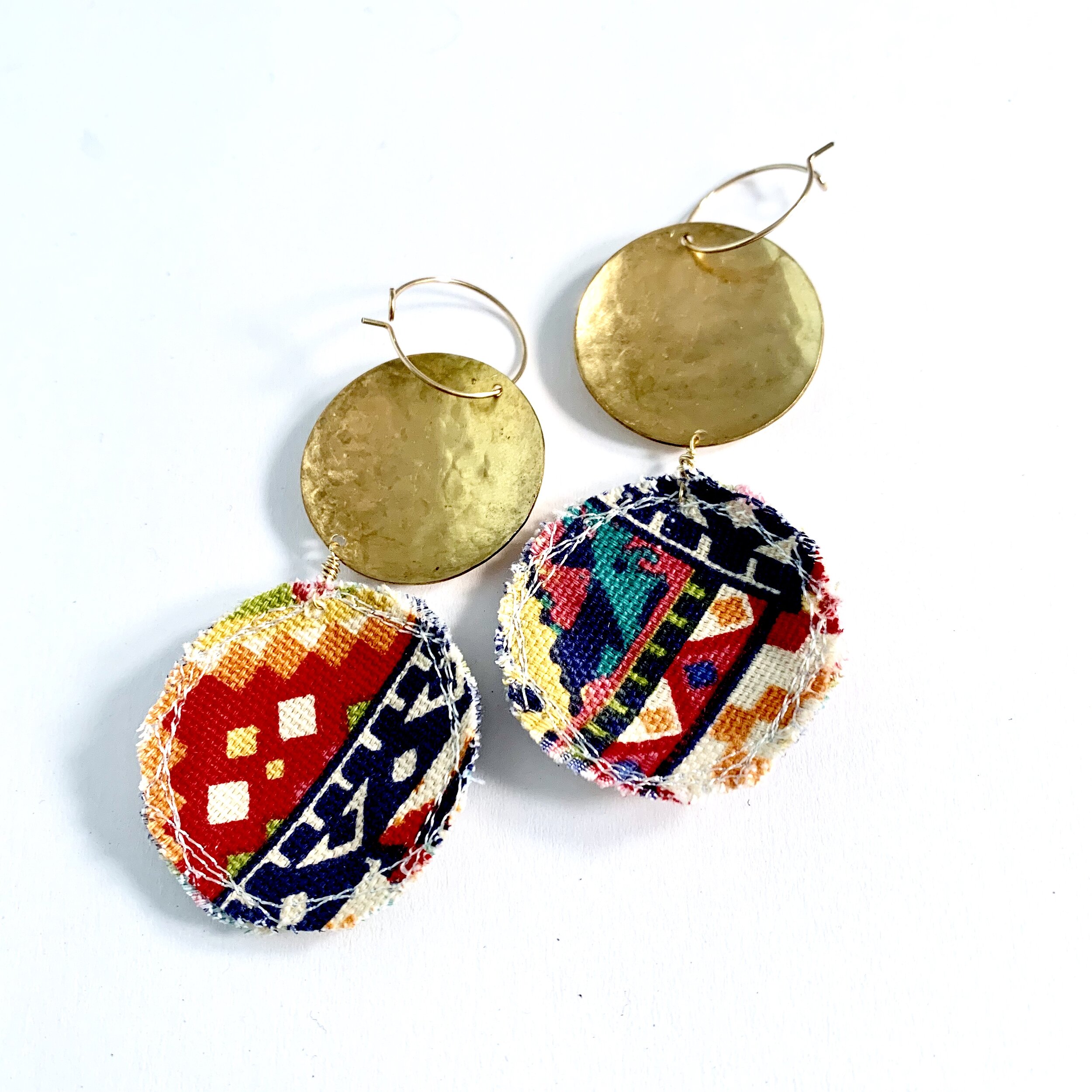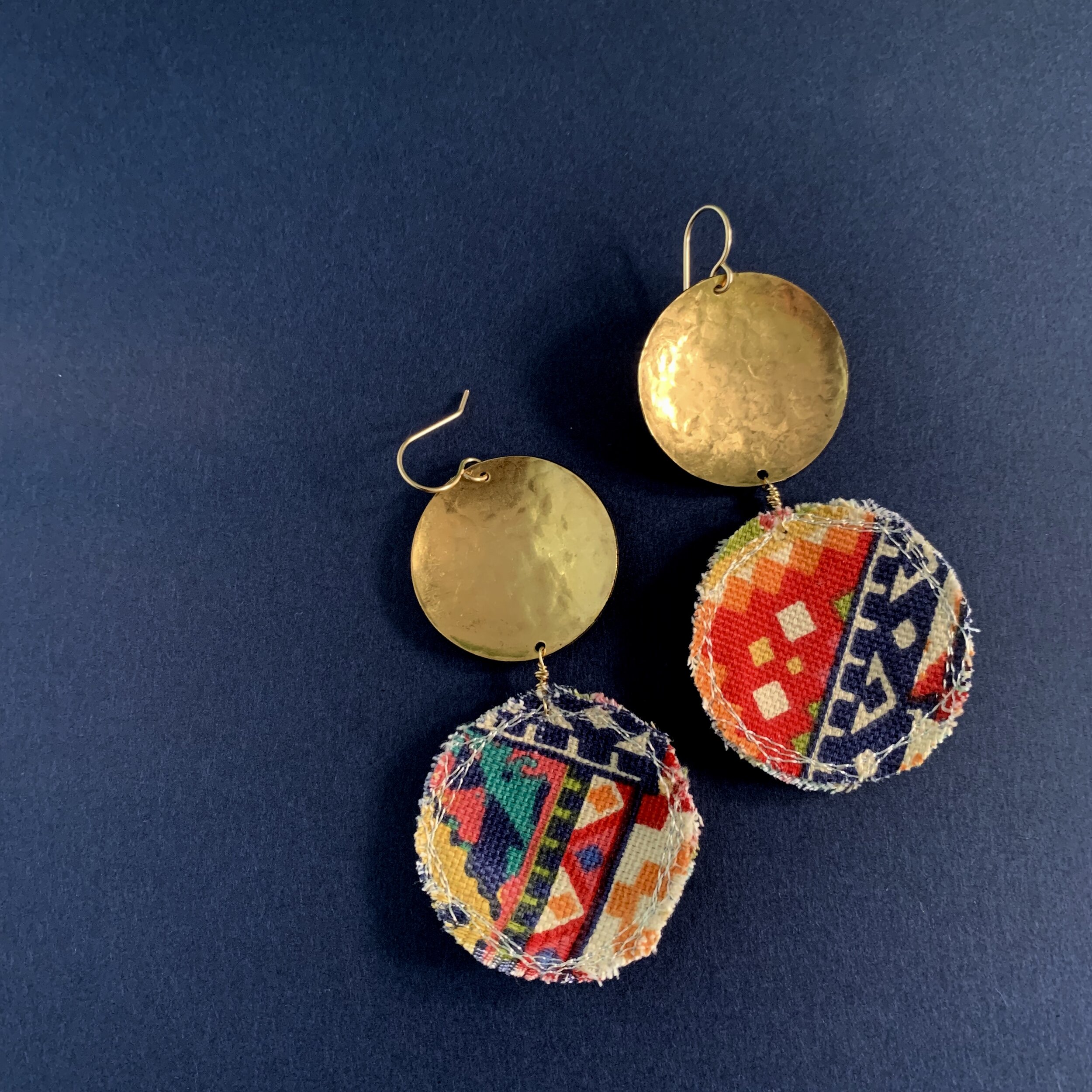 Geometric Fabric Earrings
Hand cut and sewn gorgeous fabric attached to a textured brass or silver disc make for a beautiful composition for your ears.
Handmade sterling or 14k gold filled ear wire.
Please be aware that due to the nature of this fabric you will not get the exact pattern in this image. Pattern will vary but will be cut from the same bolt as pictured.