Fluff GIFT CERTIFICATE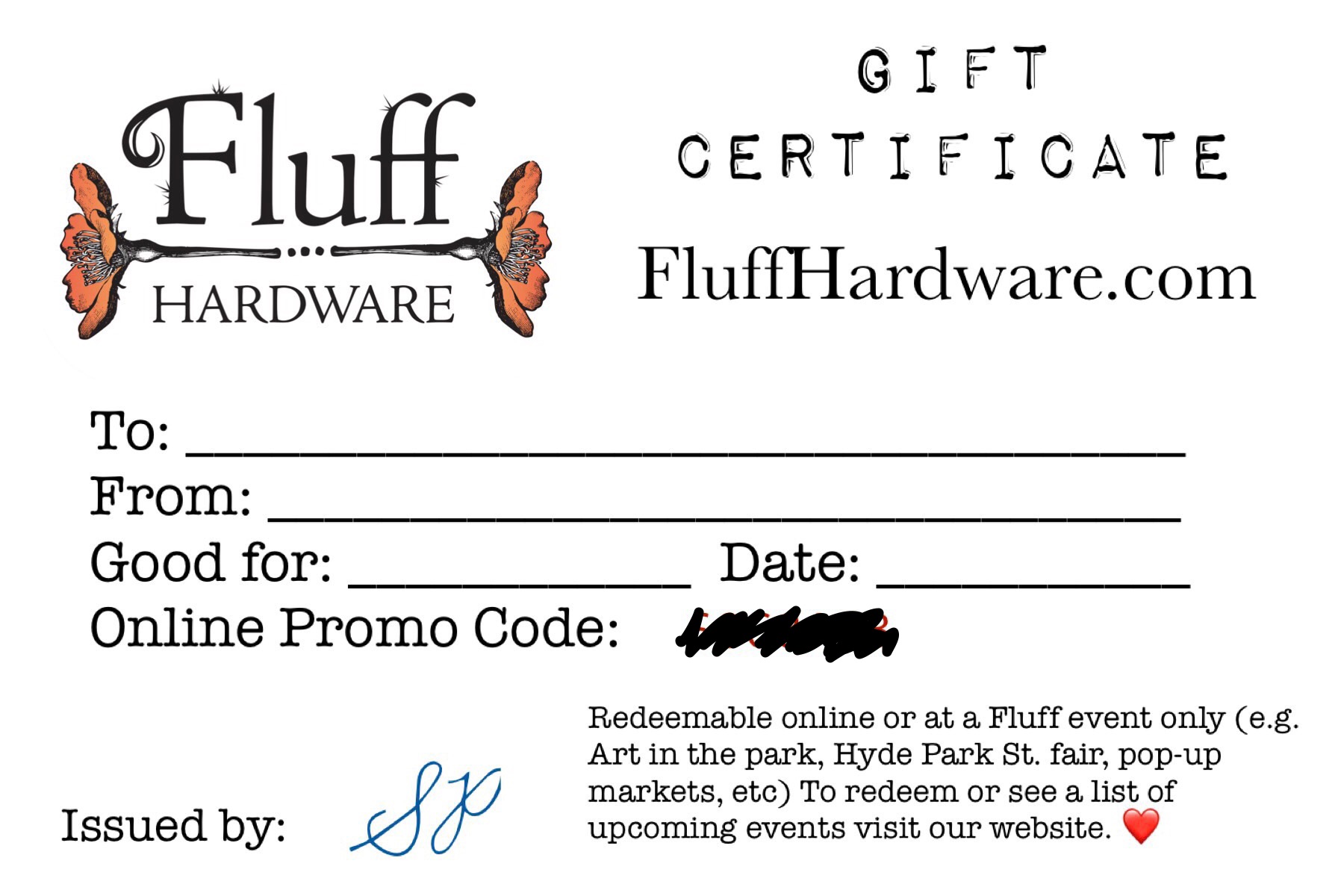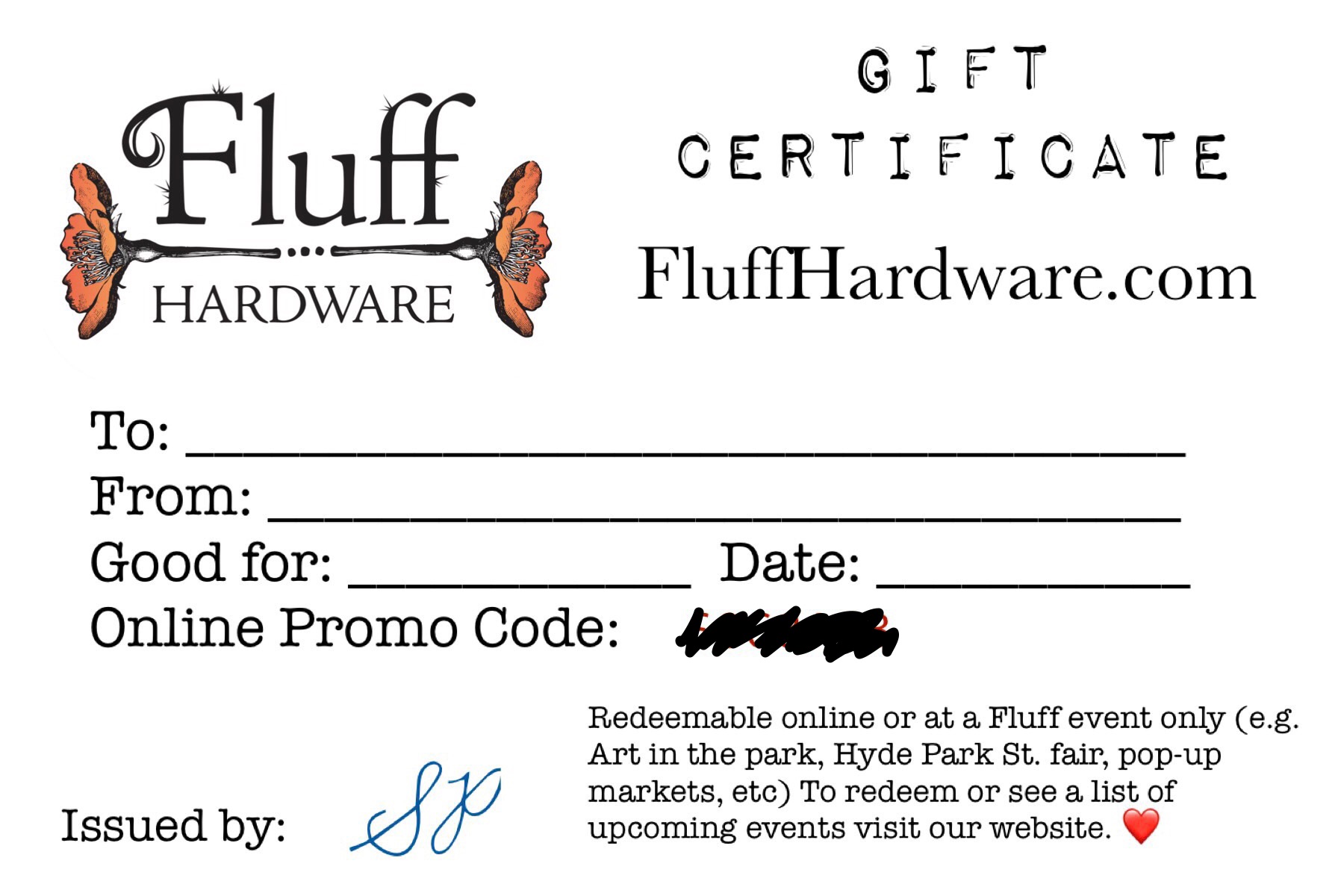 Fluff GIFT CERTIFICATE
Yay! Gift certificates! Know a special someone who loves Fluff wares but not sure which piece to get them? Here's your stress free solution!
And even better, gift certificates can either be emailed, snail-mailed, or picked up from our studio lockbox in Garden City.
Need a gift ASAP? If you choose "email it to me" at checkout we will send you a printable PDF, meaning you can gift someone this certificate shortly after purchasing! Once we receive your order we create your certificate and email it over. You will be prompted to choose your receipt method at checkout.
Fine Print:
Gift cards are only redeemable on this website or at a Fluff event (such as Art in the Park, Hyde Park Street Fair, Wintry Market, etc. EXCLUDING TREEFORT MUSIC FESTIVAL) You must present the promo code listed on the certificate. (Actual certificate need not be present). You may not use this gift card at a Fluff retailer.
For information on upcoming events where you can redeem gift cards, please click HERE.
Christmas/Holiday 2018 Logistics:
Emailed Certificates: if you elect for your certificate to be emailed, we will be doing our best to shoot a PDF over to you within 1-2 hours of receiving your order. Just print and gift!
Mailed Certificates: To receive your mailed certificate in time for Christmas, all orders must be placed by 3:00 pm on 12/20/18. Please enter code GCFREESHIP at checkout to skip the $4 fee.
Local Pickup: To pick up your certificate at your convenience from our studio lockbox in Garden City in time for Christmas, your order must be placed before 8pm on 12/23. You will receive emailed pickup instructions when it is ready.
Please feel free to CONTACT owner/artist Solymar Palm with any questions.